2022-11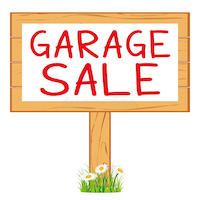 Eagle's Pointe Community Garage Sale
Saturday 9/17/2022
8am to Noon



---
Okatie, SC – (May 20, 2022) – Beaufort-Jasper Water & Sewer Authority (BJWSA) experienced a new record high demand for water on Wednesday, May 18. The peak demand, primarily caused by landscape irrigation during early-morning hours, led to scores of complaints about discolored water. If the authority can't convince customers to revise their irrigation schedules, new peaks may cause even more widespread discoloration problems and reduced water pressure. Loss of pressure could threaten firefighter's access to adequate supplies or necessitate boil water advisories in Beaufort and Jasper counties.
BJWSA is asking customers to adjust their irrigation timers to water only three days per week, on a rotating schedule. Customers with odd-numbered addresses are asked to irrigate on Tuesdays, Thursdays and Saturdays. Those with even-numbered addresses are asked to irrigate on Wednesdays, Fridays and Sundays between midnight and 3 am or from 9 am to noon. No irrigation should occur on Mondays or any day between the hours of 3 AM and 9 AM.
2022-EAGLES-SOCIAL

Click on above arrows to view following page.
2021-Year-End-Review

November 1, 2021 — The Eagles Pointe Pool is CLOSED for the season.
Eagles-Pointe-November-2021-Update

EP-2021-09

Eagles-Pointe-May-2021-Update_

Eagles-Pointe-March-2021-Update

Click on above arrows for following page.
Eagles-Pointe-February-2021-Update